Thierry Leproust




Unidentified defined forms




March 18 - June 25, 2023
Opening on Saturday, March 18, 2023 from 3 to 8pm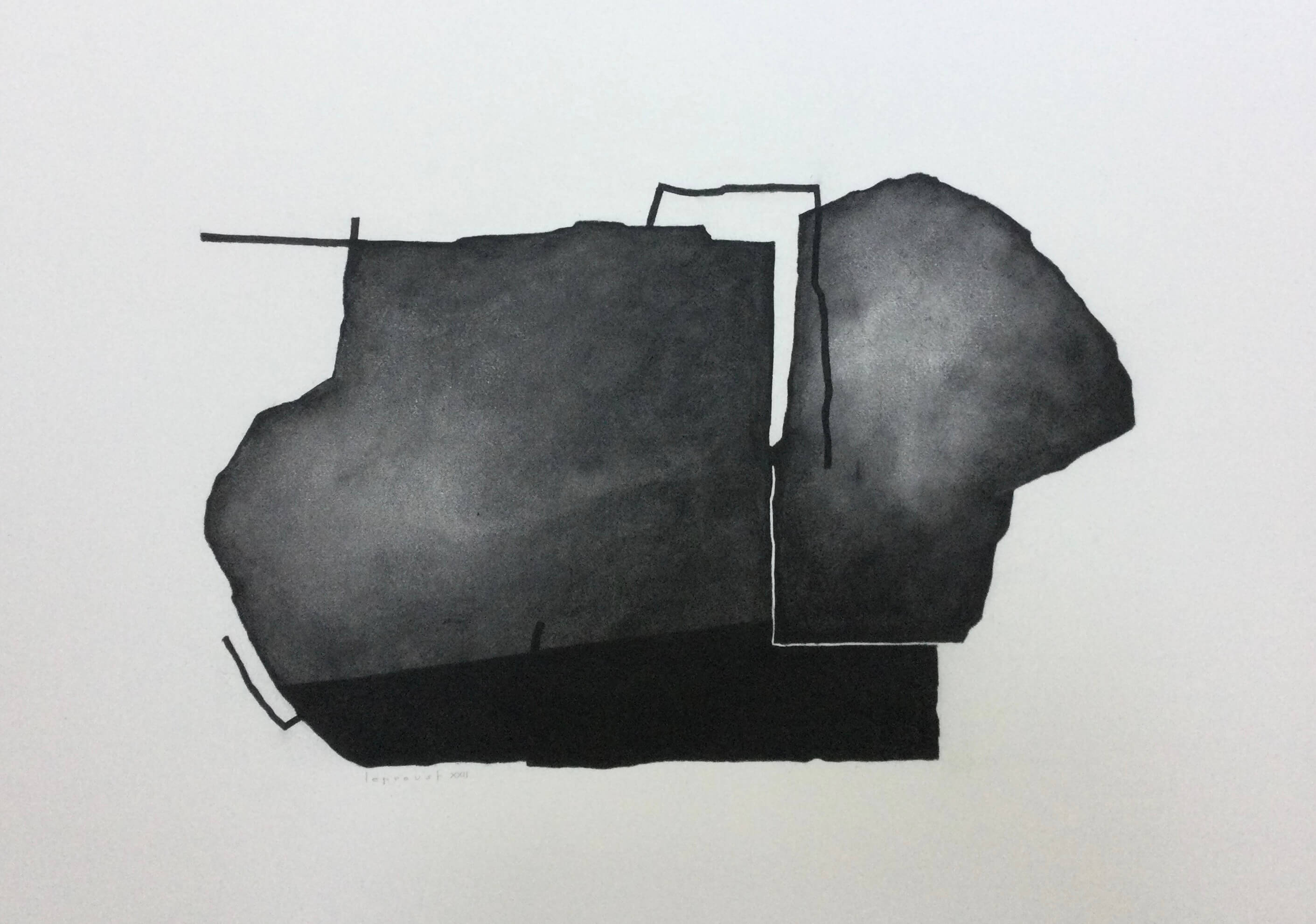 A look at a singularity
Certain meetings seem sometimes obvious, it was the case with Thierry Leproust. It is primarily our common passion for contemporary ceramics that brought us together.
The exchanges always deep and often punctuated with caustic humor, made us discover other points of junction: a fascinated glance towards the arts of the whole world, a certain distance with regard to the gesticulating time, a fascination for the matter, the full and the vacuum, the painting, the drawing, the nature... This led us to visit him one day in Prémery, in the Nièvre region, where he founded with his wife Annick the Musée du Grès Ancien. Another common point, the desire not to keep one's passions to oneself, to share them.
It is probably this capacity to be in the exchange, and to carry a glance the creation in the wide sense which made us Thierry Leproust so sympathetic. There are few artists (we know some of them all the same...) who have this capacity to be as deeply touched by the work of others, as creative and demanding with their own work. This is rare enough to be underlined, and what made us want to propose this invitation.
We simply wanted to open a window on a personality: an artist of great talent, but also a man capable of seeing, being moved by and collecting the universe of others. To be nourished by it without copying, to know how to recognize the beauty of a stone, of a ceramic, of a line or of a ritual work.
The exhibition will make it possible to discover the universe of Thierry Leproust through pictorial works gathering his research over several years. It will be punctuated with ethnographic elements of Africa from his collection. These objects can be considered as sculptures.
Laura et Denis Capazza-Durand
As a child I used to draw...... I used to draw all the time. I was gifted, I was told. Rather shy, very quickly, I had the feeling that it would be perhaps the good way to communicate with the others, then dream of teenager to make of it my trade under a form or another.
This is what I did.

Drawing was the basis of everything. After six years at the Ecole Boulle, an essential and founding period, I practiced it in my activity as a painter and visual artist of course, but also as an interior architect and scenographer for over 40 years.
There are those who do and those who comment, I am definitely in the camp of the first.

My work is to create, explore, find (or not) a plastic translation to my research (with different mediums) and propose it to the eyes of others. Each one will have an emotion or not according to its sensitivity, its course, its assets, its own culture...
Thierry Leproust
Opening hours of the exhibition:
Saturday, March 18:

from 3 to 8pm

from March 19 to June 25:

Saturdays, Sundays and French holidays / 10am-12:30 and 2:30-7pm

Monday, April 10:

10

am-12:30 and 2:30-7pm

Monday, May 1st:

10

am-12:30 and 2:30-7pm

Monday, May 8:

10

am-12:30 and 2:30-7pm

Thursday, May 18 and Friday, May 19:

10

am-12:30 and 2:30-7pm

Monday, May 29:

10

am-12:30 and 2:30-7pm