SEMINARS - INCENTIVES – EVENTS IN CENTRE LOIRE REGION 90 MN FROM PARIS
Dedicated to the contemporary art, the gallery Capazza strengthens its vocation by inaugurating in 2000 a multicultural space of a capacity of 170 seats.
This place of exception, located in the Centre region, in the department of the Cher, particularly well adapted for the reception of seminars, is quite naturally suitable to any company looking to develop its image based on the media radiance of Art, vector of prestige.
Private individuals can also become "the Master of the place".
On their request, we set up the exhibition of their choice. Our caterers will know how to prepare with refinement lunches or dinners. The evening may end with music.
The guests will be invited by themselves. This "turnkey service" will allow everyone to live its desires independently of the artistic programming of the gallery.
Click on the PDF icon to download the complete file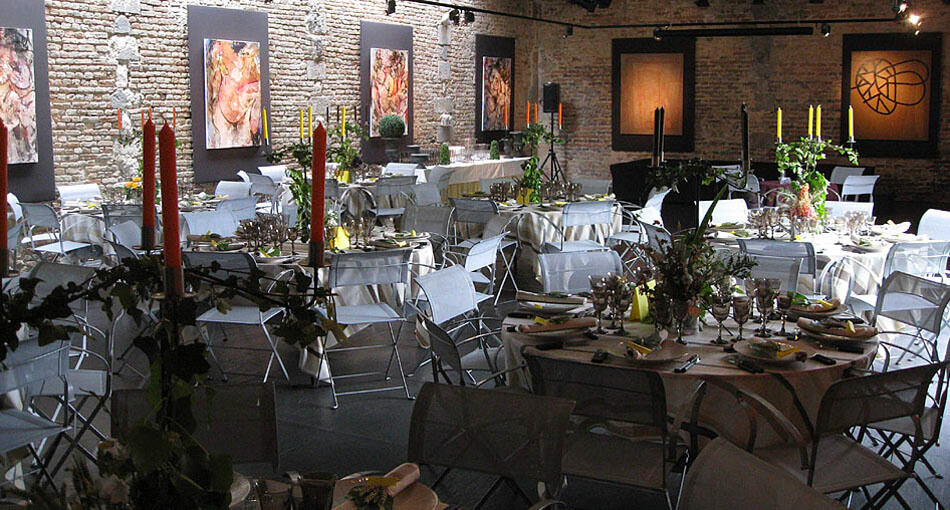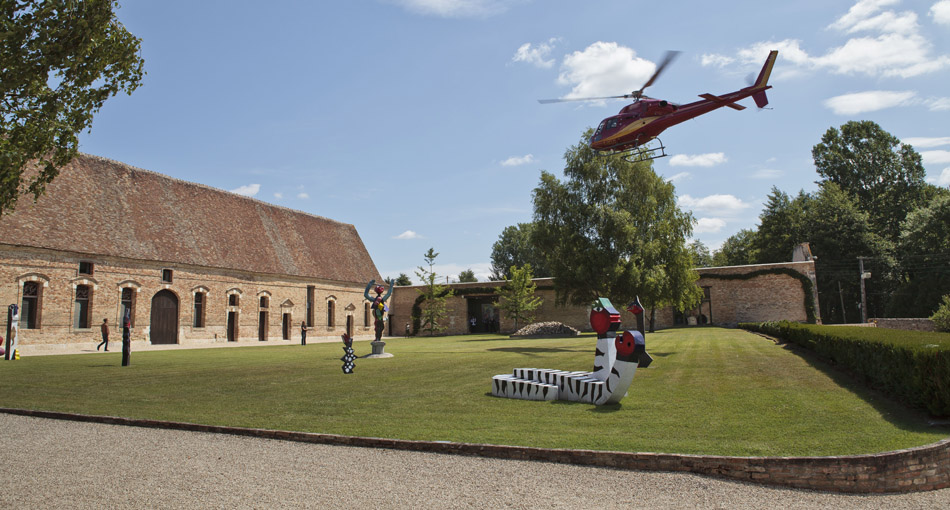 The whole property at your disposal:
the G.E.S.T.E space : seminars orr events, 170 m² - 170 seated persons
Galery, 1000 m² of exhibition : 7 spaces usable for workshops
Parking available for 50 light-duty vehicles
Outdoor parking for bus
Services offered:
Organization of lunches or dinners, on the spot with the caterer of your choice.
We are able to make suggestions concerning caterers.
Setting of the exhibition of your choice
Musical animation (jazz or classic)
Material at your disposal:
HD Video projector
Screens, frontal or rear projection
Paperboards
Theater spotlights individually controlled by a studio with a regie
BOSE l1 sound system, model II x 2
Floor-standing microphones, dynamic and static
HF microphone
4 m x 2 m stage
High-speed WiFi connexion
Accommodation:
We can communicate you a list of quality accommodations in the region.
Rental price for a study day / evening:
less than 40 persons : € 1 500 pre-tax price
from 40 to 170 persons : € 1500 up to 40 persons + € 30 pre-tax prices per person from the 41th person
From midnight, € 300 per additional hour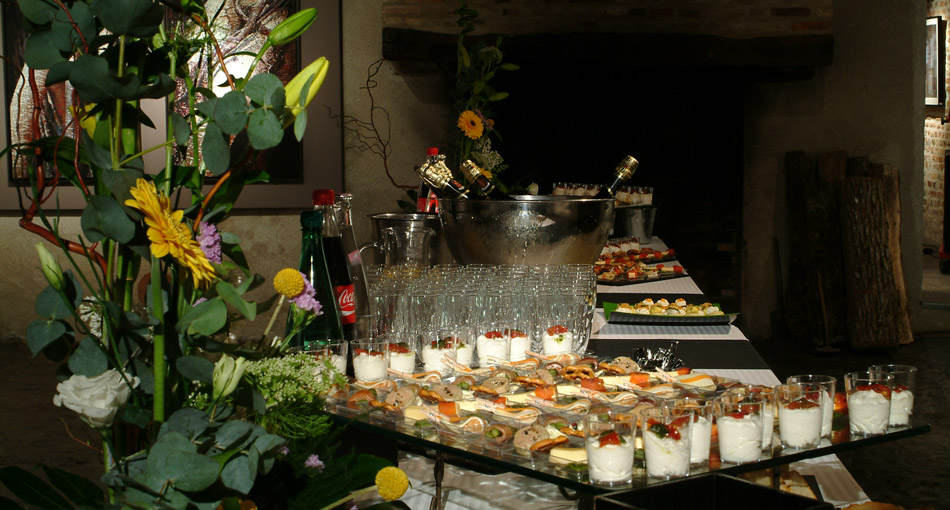 Method of payment:
Reservation is definitively confirmed only after the payment of a deposit of 50 % of the total amount of the service. This deposit remains acquired to the Gallery in case of cancellation less than 15 days before the event. The balance must be necessarily paid the day of the event.
Click on the PDF icon to download the complete file

We remain at your entire disposal for any demand or additionnal information tou may require.
Galerie CAPAZZA
18330 NANCAY
Tel : 02 48 51 80 22
Fax 02 48 51 83 27
contact@capazza-galerie.com