Philippe Charpentier, La vie en couleurs (Life in colors)


july 8 - september 10

opening july 8 from 3pm to 8pm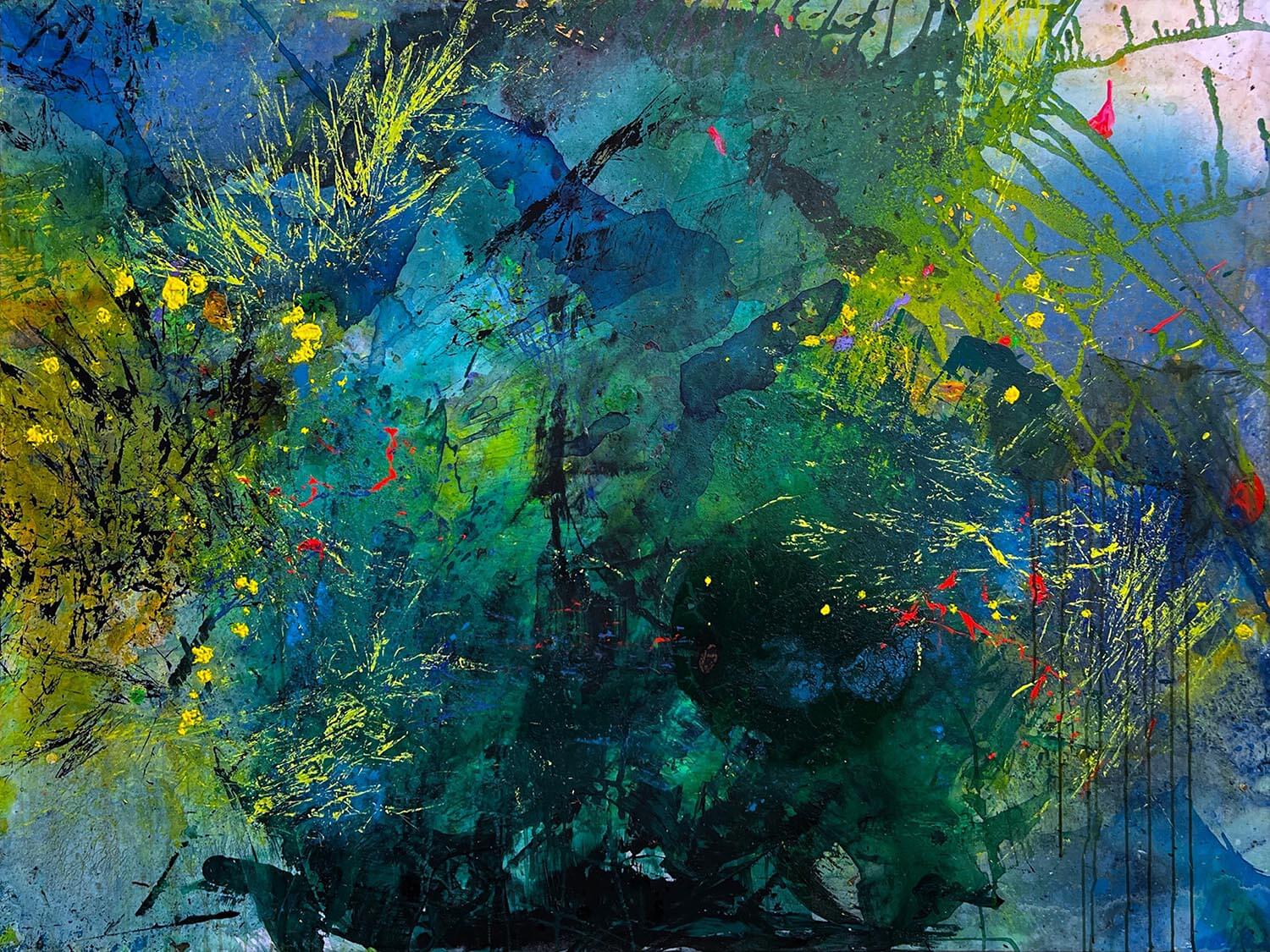 Philippe Charpentier is a painter, engraver and lithographer born in Paris on March 3, 1949.
He lives and works in Savigny-en-Sancerre (France).
Initially a musician (drums) in jazz bands for ten years (1970-1980), he then devoted himself entirely to painting, studying painting and engraving (including the carborundum technique) in the workshop of Henri Goetz.
After a degree in management at the University of Paris-Dauphine in 1969-1971, Philippe Charpentier was a drummer in jazz bands in the 1970s.
Alin Avila recalls the lasting impression on his pictorial expression of his attendance in 1976 at Henri Goetz's academy, which led him to abandon music in 1979 to devote himself entirely to painting: "In Henri Goetz's studio, he discarded his adolescent figurative and dark ways. He discovers colors - tones and shades - and it will be necessary, for his first works, to evoke the influence of the trade of engraving, while he rubs his supports as the engraver does it to polish his plates or tinkers with tools so that they answer his expressive needs".
His selection for the Prix Fénéon, at the Galerie Katia Granoff in 1981, his first solo exhibition and his first participation in the Salon de la Jeune Peinture in the same year were followed by about 170 solo exhibitions and more than 450 group exhibitions in France and around the world.
| | |
| --- | --- |
| | |
"Philippe Charpentier does not talk about his "work". He is not a man of confidence.
His Word is the Line.
In the beginning is the Line.
And the Colors.
Of Life.
His own.
He recreates it with his hands, lets it flow from his brushes and the "tools" he uses to deliver it to us.
This volcano, made man, has been painting for a long time.
A marine volcano with the apparent and deceptive shyness of a violet.
Of a sea anemone.
Or both."

Brigitte Rivoire
extract from the exhibition catalog


The gallery is open on Saturdays, Sundays and bank holidays
10am - 12:30pm / 2:30pm - 7pm
and by appointment all year round


Exceptional openings : Friday, July 14 - Monday, August 14 and Tuesday, August 15