Julien Allègre, Autres mondes (Other worlds)

July 8 - September 10

opening on saturday July 8, 2023 from 3 to 8 pm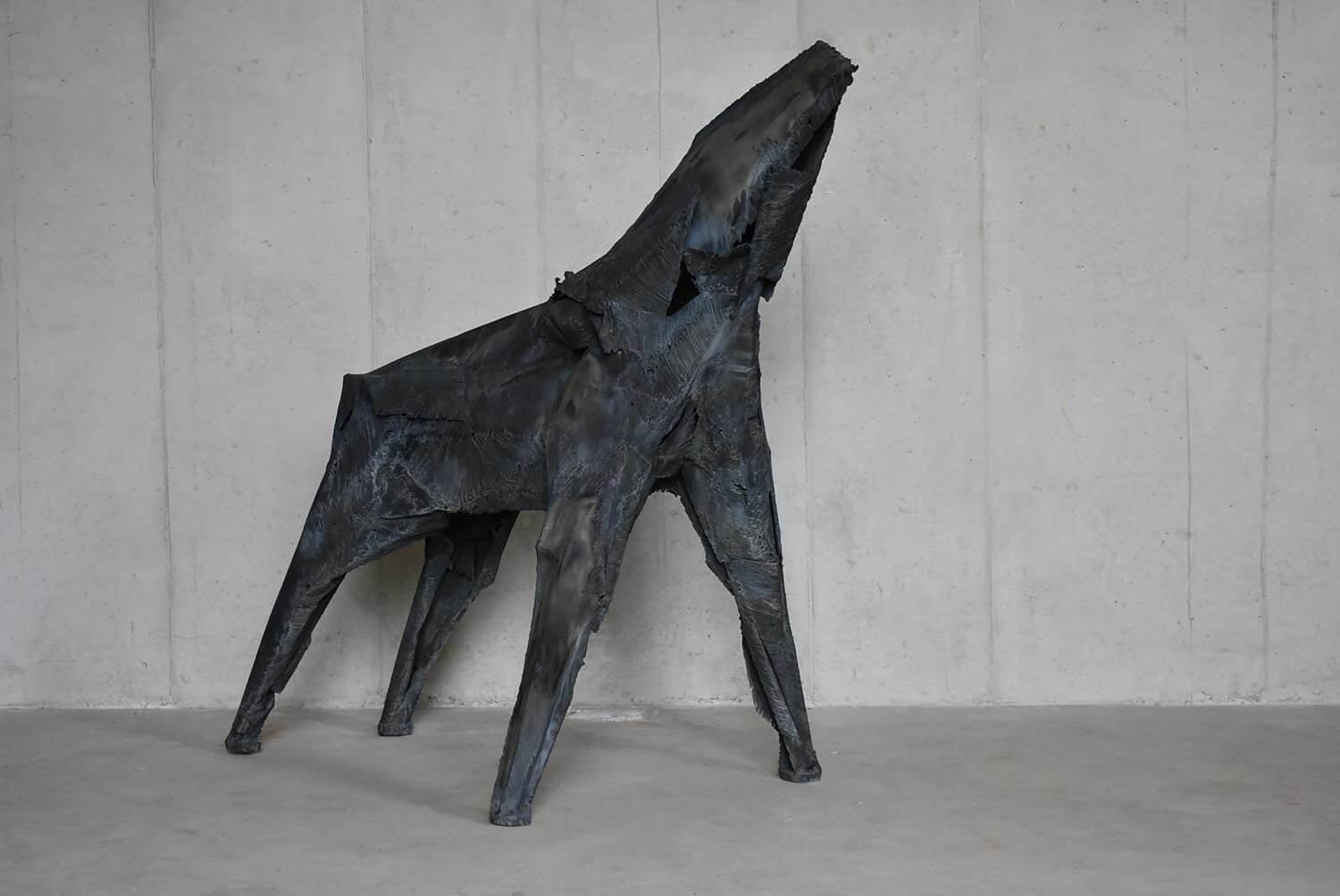 Julien ALLÈGRE was born in Arles in 1980.

He lives and works in Provence, France.

A self-taught sculptor and musician, he takes part in numerous exhibitions and performances in France and Europe.

His work can be found in numerous private collections and foundations in France and beyond.

He is undoubtedly an artist of matter, eager to find that which he has not yet been . Here, he invites us to experience the emotional and concrete metamorphoses of the visible.

These sculptures are the fruit of several years' work, reflecting the many and varied paths he has travelled, evoking powerful subjects such as the complexity of the soul, its strengths and weaknesses, or the animality and beauty of nature, or timelessness and the irrevocable passing of time...


"To be able to express my admiration for nature seemed an obvious choice.
These slender beings are guardians of a bygone age, and sentinels of the present.
They are devoid of color or heads, in their simple observational statures, their bodies resembling fantastic skeletons of branches where fantasized time has left only the essential matter to bear witness!
These Fossil Men are the culmination of a process of working with matter that I've been developing for over ten years.
The metal I find most often in its mercantile state, already used but in its object form, I've learned to work with and give it, it seems to me, a living aspect."
| | |
| --- | --- |
| | |
"Julien Allègre's sculptures, in constant evolution, accumulate lived time.
Wild sculptures of flight and momentum. Born of a return to the living sources of the prehistory of forms, they are time torn away, time-matter, time of mental elevation, with notches, holes, faults and surges.
For him, it's the work that decides, never the intellect.
For this sculptor-shaman, creation is only there to give access to the archaic presence of animal humanity, or, if you like, human animality. And in the magical proximity of the unheard-of, chiselled energies of untamed plant life.
For Julien Allègre, sculptor-watcher, animal beings know things about the universe that humans no longer know. More than fragile humans, they directly experience the earth, rock or sky. Their raw, jagged presence is harsh and massive, even brutal.
The artist therefore makes no attempt to soften their contours, and never succumbs to the convenient charm of seductive stylization.
Older than human presence, the staggering image of the animal body, from the heights of the divine to the abyss of interiority, haunts contemporary creation."

Christian Noorbergen
excerpt from the exhibition catalog
| | |
| --- | --- |
| | |
Click on the images above to see all Julien Allègre's works
The gallery is open on Saturdays, Sundays and public holidays
10h - 12h30 / 14h30-19h
and by appointment all year round
Special openings: Friday, July 14 - Monday, August 14 and Tuesday, August 15